Instrument Tree Assemblies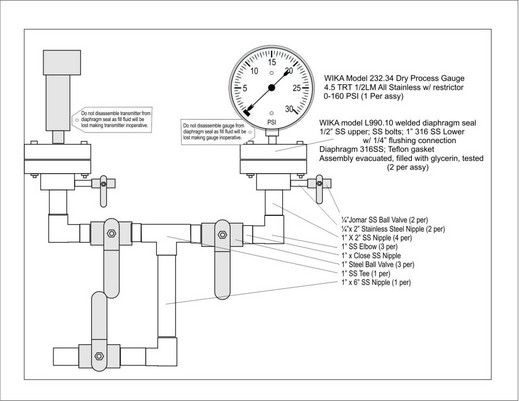 Water and wastewater municipal plants often require gauges, valves and piping to be assembled in "trees" to allow for multiple instruments to take advantage of a single tap into a water line. We have developed a process that allows us to efficiently and effectively create these assemblies for you - including the associated drawings needed.
Contact us at 440-835-3440 or via the
website
to find out how we can help.