Thermometers + Thermowells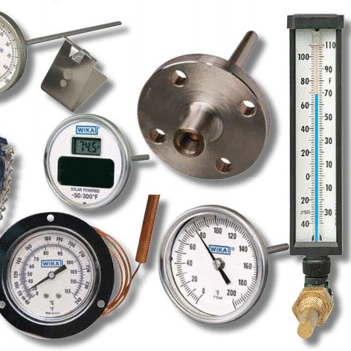 We offer bimetallic, vapor actuated, gas actuated, and industrial style thermometers. We also offer a hybrid bimetal thermometer with an embedded thermocouple for single point visual and electronic output. We can likely help you find what you need. Vendors include WIKA.
Contact us at 440-835-3440 or via the
website.
.