Who We Are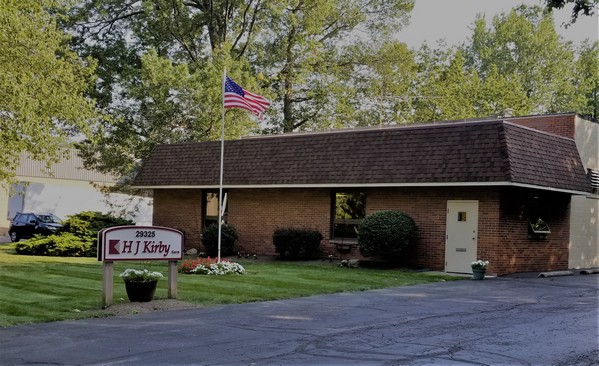 H J Kirby Corp is a distributor of pressure and vacuum gauges and transducers; air pressure regulators, filters and lubricators; thermometers; needle and ball valves; pipe and tube fittings; and certain related items like diaphragm seals for gauges and wells for thermometers. We pride ourselves on our customer service and our ability to offer full service to our customers. We are located in a suburb of Cleveland, Ohio - and have customers all over the Midwest. We are a high volume supplier of goods from excellent sources, which allows us to offer superior quality and service at very competitive prices. We are a family owned and operated business - and it shows in our committment to our customer and our attention to your needs.
What is Our MISSION?
We pride ourselves on our customer service! Our goal is to efficiently and effectively provide pressure instrumentation and control products and services to the OEM and industrial resale community. Our customers are the upper-tier and market-oriented distributors as well as original equipment manufacturers (OEM) who require significant local stock, same-day or reliably scheduled shipments , product expertise, custom artwork, private labeling, calibration and repair services, custom assemblies, special markings, or any other kind of personalized added value.
What is Our HISTORY?
Harry J Kirby worked for Marsh Instrument Company of Skokie, IL before and after WWII. Returning to Marsh after a stint in the Army Air Corps., Harry moved rapidly through the ranks. Having started as a young man doing odd jobs, he progressed through manufacturing and into the sales department. He was appointed to manage the Cleveland Sales Office for Marsh and moved the family here from Chicago in the 50's. In the late 1960's, during a time of great industrial consolidation, Marsh was sold to General Signal, and the entire sales philosophy changed from supporting a large direct sales force to selling through a widely dispersed network of "Master Distributors".
On April 1, 1969, Harry J Kirby, along with his wife, Phyllis, opened H J Kirby Corp as a Marsh Master Distributor. The business gained momentum and, in 1974, his son-in-law, Terry Brady, joined the firm from B. F. Goodrich Chemical Co. in Avon Lake, OH as a Chemical Engineer turned salesman. In 1975, Watts FluidAir became the second major product line for the company, which was, by now, well established in the industrial instrument industry.
Terry, along with Harry's son, Bob, bought the company from Harry in 1979 and operated jointly until 1986, when Terry became the sole shareholder. During that time, WIKA Instrument Corporation and Trend Instruments became major product lines for the growing company.
The company continues to operate out of a single 5000 square foot office-warehouse facility in Westlake, OH catering to the resale community in pressure gauges, air pressure regulation, temperature measurement and related products. Special in-house services such as single piece custom dial pressure gauges, diaphragm seal/pressure gauge assemblies, certification and repair services, custom assemblies and OEM artwork services set H J Kirby Corp apart from the field.
Contact us
for more information.